Background
Now that we want to create a simple web page that shows our name and what we like most.
Requirement
Given the content, try to build a simple web page that shows the world your name and interests.
Hello,I'm PUT_YOUR_NAME_HERE.
I build web sites.
I like playing table tennis.

Feel free to change the the content, such as modifying the content into what you like most.
Bonus 1: Youtube
At the end of the page, we would like to embed a YouTube video as well.
Example Youtube: https://www.youtube.com/watch?v=KHT6scxGm38
Bonus 2: Adding styles
Feel free to add some styles to the page.
Result Preview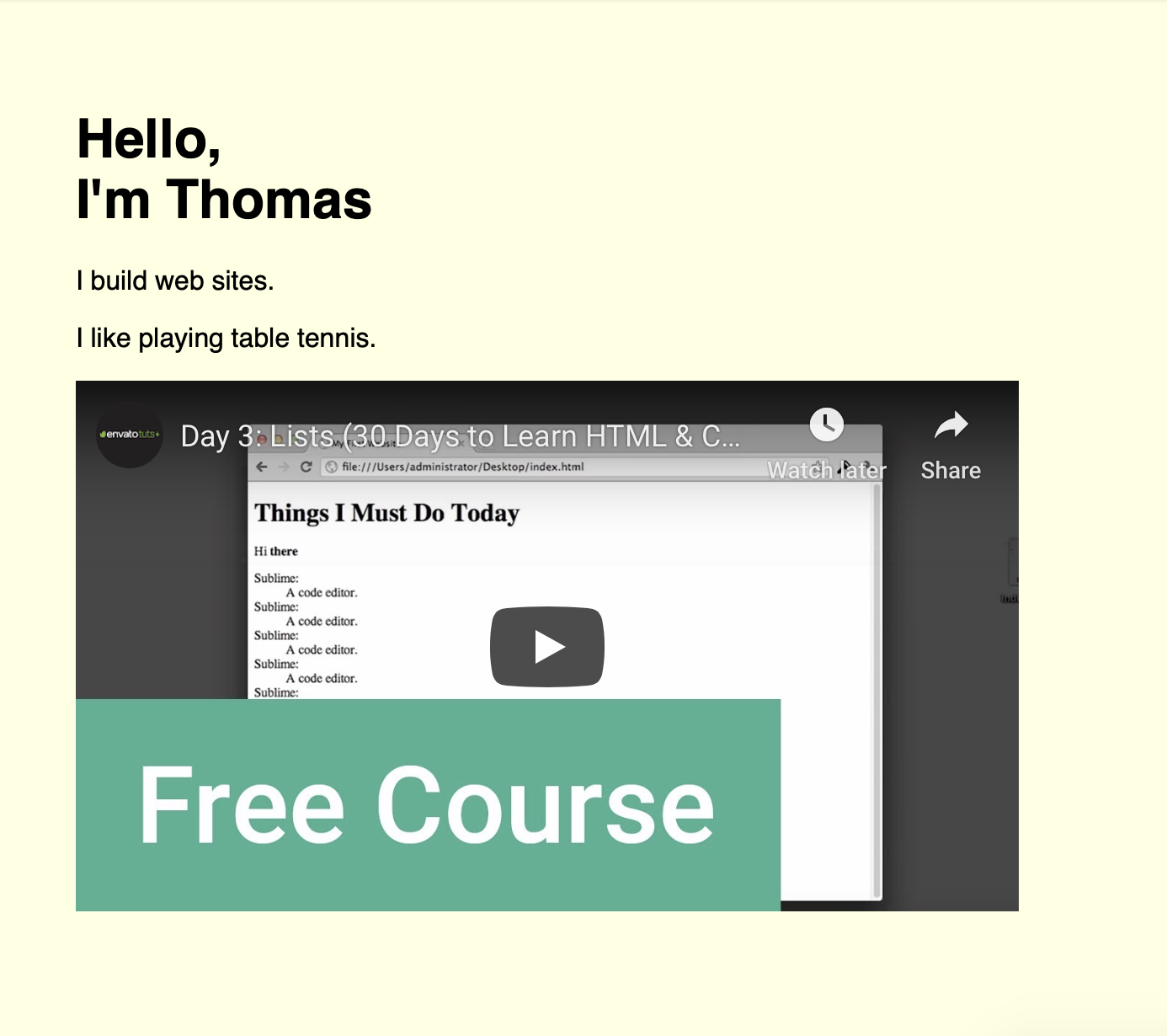 Submission guideline
Please upload the source code to me.
If you are using Codepen, you can directly copy-and-paste the Codepen URL to me.
If you are uploading the content to Netlify, you can copy the Netlify URL to me alongside your source code uploads.